Op Ed: Saving on everyday shopping, a working mom's point of view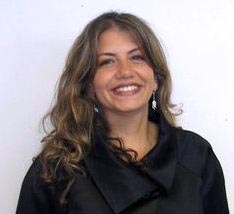 As a mom to three kids — a teenager among them — keeping my finances in check while pleasing everyone's needs and wants can be a tough balancing act. Here I share some of the strategies I have been employing for many years now and that have been very successful in our household:
1-     Establish a budget of what I can and I have to spend:  I never buy on credit. In my case, I save for what I want to buy. Thus, I make a detailed budget of what I want to spend on items, furniture, food, etc. Since I love to shop, I usually have a general idea of what is the lowest price I can get an item for. Take for example Oreo cookies, the favorites in our household. I try to pay no more than $2.50 per package since that is the rock bottom price they are advertised on sale.  Any higher price and they are not in my cart. When I bought my iPad, I got it at Sam's since the difference in price between them and the Apple store was more than $65. As for work clothes, I have the "$40 rule" for shirts or tops, pants and skirts. If it's more than $40 I don't buy it or wait until it goes on sale. Same goes for dresses, everyday jewelry and shoes.
2-     Analyze possible purchases and look for reviews and recommendations: Three months ago I had to purchase a new TV set for our family room. My budget for said purchase was $500. The TV I was looking for was a 42- to 48-inch, 4 HDMI, LCD TV. First, I visited various stores and clubs and compared prices. Afterward, I consulted Iván, a co-worker who is always up to date with the latest in technology, about the future use that would be given to this device (play Wii, watch tv). At Costco, I found a JVC model for $499. When I looked at the reviews at costco.com and other Internet sites, I found it was an excellent buy and that Consumer Report had recommended the product as the best LCD TV in its category. I made a great purchase within my budget.
3-     Take advantage of holiday sales: Memorial Day, Labor Day, 4th of July … all bring great sales.  Most stores that are part of a larger chain have huge sales during these holidays. Last year, I bought my eldest daughter two beautiful long-sleeved sweaters at DKNY at the Premium Outlets in Barceloneta during the Memorial Day sale. They were down to $3.99 each and we got them in basic colors: black and gray. They were perfect for her trip to Italy and Greece that summer since she could wash them by hand.  They are still in use.
4-     Coupons, coupons, coupons: The side compartment on my car's driver's side door is full of coupons. I take them out of magazines, newspapers, the customer service center at the malls I visit, from emails from my favorite stores … I never shop without finding out first if I have a coupon. I first started using coupons during my college years in the States (I took them out of the Sunday paper) and developed a habit that lasts until this day. If I'm buying over the Internet I always check sites like retailmenot.com, couponcabin.com, fatwallet.com and dealcatcher.com for coupons and special codes.
5-     Reuse: I have raised my kids on brand new clothing as well as hand-me-downs since they were babies. Many of my friends have also been on the receiving end of my kid's outgrown clothes.  Besides being environmentally conscious, I have never refused hand-me-downs since kids usually grow too fast that they need a large variety of sizes. Currently, my son's "going out" shoes are reused from Ian, my friend's Nilsa's son. They were worn only once and were in their original box. These shoes retail for more than $60 at a local store.
6-     The "store ad" grocery list: I prefer to shop at Sam's and Costco for bulk items like ground beef, bread, ham, cheese, snacks, fruits and everything else that is highly used and eaten in our household. However, everything else is bought at the supermarket where I buy what's on sale in the store ad. That's what I call the "ad grocery list." My food menus are based on what is on sale and what is in our pantry. Last week's saving was $15 on a $51 receipt.
7-     Take the "ads" to other stores:  Supermercados Amigo and Walmart will honor the competition's advertised prices if the ad is shown at the checkout line. There are other stores that do the same. Check the store policy first.
8-     Don't buy  "dry clean only" clothing:  If I can't wash it by hand, I usually don't buy it. I send only a few pieces to the laundry and the one I go to, 5-a-Sec, has a special price/deal on different items every day of the week.
9-     Check group offer sites and special discount sites:  The kids and I spent a three-day/two-night stay recently at El Conquistador Hotel in Fajardo for only $289, thanks to a special offer I got at group discount site Gustazos. My friends Iván and Edna recently purchased at three-day/two-night stay at a private villa in the posh Horned Dorset Primavera resort in Rincón for less than  $400. Sites like Gustazos, Bocarella, Shoppr.com and "Los Ofertones" from El Vocero offer great special offers for everything from hotel stays to teeth whitening services, so every once in a while one can indulge without breaking the bank.
10-  Take lunch to the office:  An average lunch runs $8 per person and for those of us who work outside our homes this represents about $40 per week or $200 a month. I either try to have lunch at home (my office is nearby), take lunch with me to the office — if my agenda allows for it, as sometimes lunch needs to be on the go. I recently purchased a thermos to take coffee to the office and forgo the $1.50 daily I was spending on my two cups of coffee. This helps me keep my weight in check and avoid salty and fatty foods.
These are only some recommendations on how to stretch our dollars, so they last longer!
** Click here for the Spanish version of this blog post.