Oriental Introduces SecurLOCK to control, protect credit and debit cards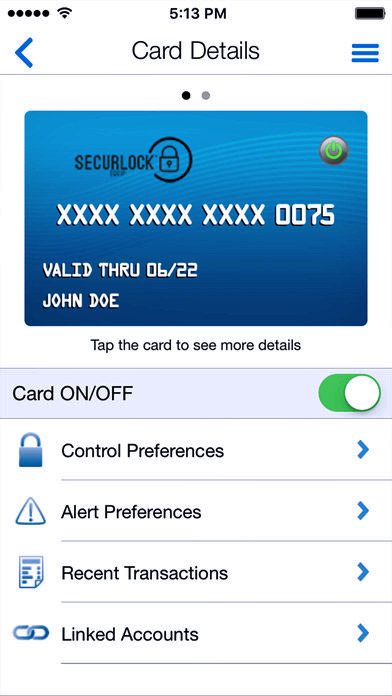 Oriental Bank has launched SecurLOCK, a free mobile phone app (for iOS and Android) that customers can use to control and protect credit and debit cards.
SecurLOCK seeks to cement Oriental's leadership in providing state-of-the-art banking technology for increased customer convenience.
"We are committed to using innovative consumer banking and financial technology that is simple and easy to use," said Ganesh Kumar, Chief Operating Officer of OFG Bancorp, Oriental's parent company.
"With SecurLOCK, we are the first bank in Puerto Rico to offer this service, which enables customers to manage their card security from the palm of their hand," he said.
Customers can deactivate and activate their Oriental cards whenever they want.
"If you misplace a card or receive a notification of a transaction you don't recognize, you can immediately deactivate the card and avoid being exposed to fraud," said Debbie Sabater, Oriental's senior vice president of retail strategy.
The app also enables customers to control when, how and where their cards can be used. Customers can:
Receive instant transaction alerts of any card that is registered;
Specify business categories in which transactions can be made;
Set transaction types (for example, online or in person);
Establish usage limits; and,
Select geographic locations where each card can be used.