PilotoMail to participate in AWS Impact Accelerator Latino Founders cohort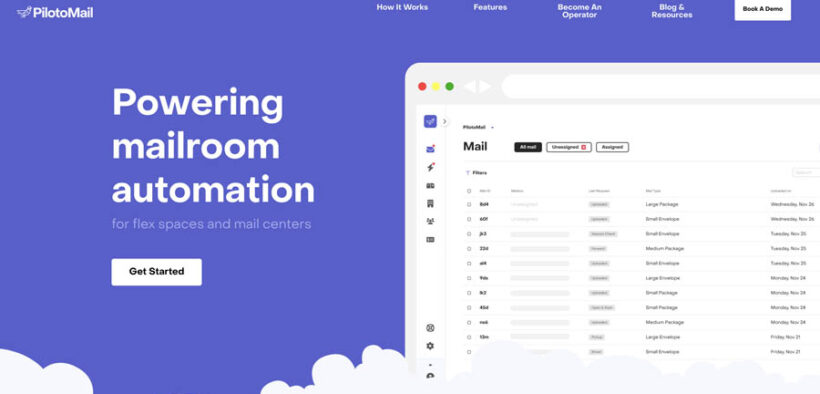 PilotoMail, a software for mailroom automation and virtual mailboxes, announced its selection to join the AWS Impact Accelerator Latino Founders cohort, a program offering technical support, business guidance and mentorship for Latino-led startups to grow their cloud-based businesses.
The AWS Impact Accelerator Latino Founders cohort is part of the AWS Impact Accelerator, a program backed by AWS' $30 million investment to provide underrepresented founders of early-stage startups.
"We're excited to join this program and have access to AWS' ecosystem of world-class resources and mentorship," said Sofía Stolberg, CEO of Pilotomail. "It's a testament to the innovative nature of our product and we are eager to use this opportunity to continue pushing the boundaries of what is possible in our industry."
"Today, we're one step closer to fulfilling our vision of dramatically revolutionizing the way people all over the world interact with postal mail," she said.
As one of 20 companies chosen for this opportunity, PilotoMail will receive up to $225,000 in non-equity investment and AWS credits, training, mentoring and technical guidance, as well as introductions to Amazon leaders and teams, networking opportunities with potential investors and advisory support.
"Latinos make up one in five people in the country but are still significantly underrepresented when it comes to venture funding support to their businesses — receiving less than 2% of the venture capital invested in the market. This cohort of the AWS Impact Accelerator aims to highlight the viability and ingenuity of Latino-led startups, so the [venture capital (VC)] community can increase support to these founders," said Howard Wright, vice president and global head of startups at AWS.
"We're looking forward to playing an active role in helping these companies turbocharge their growth through access to capital, experts, and all of the innovations that the AWS tech stack has to offer," he said.