PRBI, Inteco interconnect to deliver faster, more affordable broadband services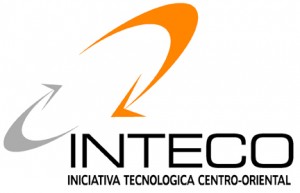 The areas of health care, education, and public safety in eight central and eastern Puerto Rico towns will have access to faster and more affordable broadband services in coming months through the network interconnection agreement reached between Critical Hub Networks' Puerto Rico Bridge Initiative project and the Central Eastern Technological Initiative, or Inteco.
Inteco is building a broadband network through the municipalities of Cayey, Caguas, Gurabo, San Lorenzo, Juncos, Las Piedras, Naguabo and Humacao, funded with a $12.9 million grant from the U.S. Department of Commerce's National Telecommunications and Information Administration in February 2010.
Inteco's new network infrastructure is essential to the economic and social development of the region, as it consists of a multifaceted 515-mile network that will include both wireless and fiber connections. The project plans to directly connect nearly 250 anchor institutions, including higher education facilities, hospitals, municipal facilities, police stations, and libraries.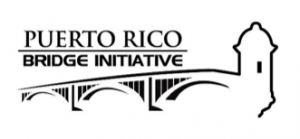 "We're thrilled to welcome Inteco's network as a peering partner of the Puerto Rico Bridge Initiative.  As we move to faster broadband speeds and as we use the Internet for transporting more sensitive and critical data for our homes and businesses, it is essential that broadband networks interconnect locally in Puerto Rico," Critical Hub President Carlo Marazzi said Thursday. "The peering of Inteco with PRBI will bring faster broadband speeds to Puerto Rico's east coast communities."
Comprising municipalities as well as partner industries and academic institutions, Inteco's purpose is to foster innovation and economic development. Municipalities, academia and private enterprise join to commercialize innovating technologies, to strengthen existing industries, to create new enterprises and to stimulate commercial activity.
Eventually, Inteco's project will facilitate faster and more affordable broadband Internet access for local consumers, including approximately 300 anchor institutions, 136,000 households, and 600 businesses and industrial centers, by enabling local service providers to connect to the project's open network, a per the project description submitted to the NTIA.
The union with Inteco is PRBI's latest move toward continuing its mission of supporting the island's support economic development and broadband expansion efforts.
In addition to interconnection with INTECO, recently Critical Hub announced the interconnection with the Puerto Rico Health Information Network, which is creating a network to support the federally mandated health digitalization plan.  Health digitalization will allow for electronic prescriptions and record management, and will facilitate better, more cost effective health care services for Puerto Rico residents.
In April 2010, Critical Hub was awarded $25.7 million in ARRA funds through the NTIA for the PRBI to deliver fast, affordable broadband service to all of Puerto Rico.