Puerto Rico chosen as 'Code for America' program host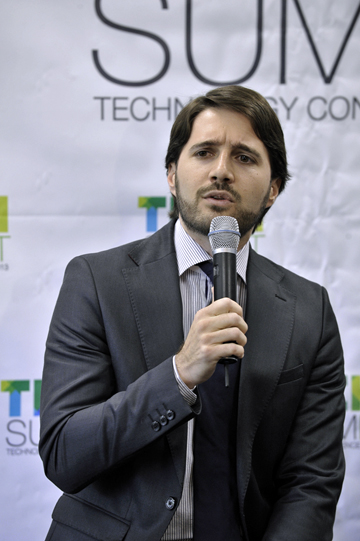 After competing against 50 cities, Puerto Rico was recently selected to host the Code for America program, a non-partisan, non-political nonprofit that brings web-industry professionals together with city governments to promote openness, participation, and efficiency in municipal governments.
This selection comes in part as a result of the first Tech Summit in Puerto Rico, where Code for America representatives participated as speakers.
Through its programs, Code for America helps local governments harness the Internet. Through the Fellowship program, Code for America connects developers and designers to local government. For 11 months the developers become part of a government team to work on the specific needs of that city.
"In the case of Puerto Rico, the group selected to come to work on solutions for our government will be arriving to the island sometime in February," said Giancarlo González, the Puerto Rico government's chief information officer.
"In an interagency effort, the Science and Technology Trust will serve as the headquarters for this group of developers working on the solution to be developed during their months on the island," said González.
The problems that arise and solutions that are developed as part of the Code for America initiative will help to improve the service some government agencies currently provide and will mostly benefit small businesses, he said.
This week, González will travel to San Francisco to participate in the Code for America Summit, where Puerto Rico will be certified as one of the chosen cities to participate in the Fellowship program.
While in California, he will have the opportunity to learn in detail the parameters of Puerto Rico's participation, information about the group that will be traveling to Puerto Rico and exchange views on the issues to be addressed by the development team.
"One of the most valuable aspects of Puerto Rico's participation in Code for America, is that it puts us on the map as a destination for technology development. Developers from cities or areas like Silicon Valley will learn about Puerto Rico and have the opportunity to eventually adopt the solution presented for the island in other cities," González said.
All solutions developed by Code for America are open source. This means that any city in the world with a similar problem can create their own version adjusted to local problems. This model allows to quickly develop solutions, creating innovation capabilities within public administration.