Puerto Rico promotes culinary tourism in New York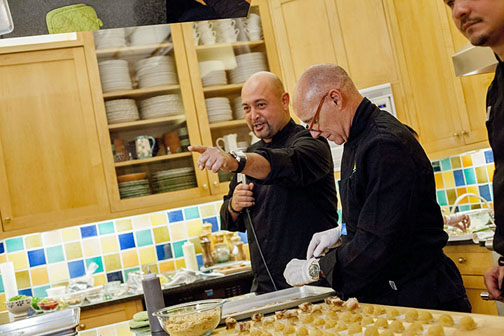 New York's Culinary Loft was the scene of a recent tasting the flavors of Puerto Rico, attended by members of the media specializing in tourism and gastronomy, including stateside magazines, newspapers and website, the Tourism Company announced.
For the food tasting, Puerto Rican Chef and Next Iron Chef competitor Mario Pagán presented "delicacies served with a touch of sophistication," the agency said.
"Puerto Rico is the undisputed leader in culinary tourism in the Caribbean, with world-class chefs, coffee served up in the Vatican, and the best rums in the world," Tourism Company Executive Director Luis Rivera-Marín.
"During the tasting is offered in New York, we opened the appetite to representatives of the most prestigious media in the continental U.S., to learn more about the creativity of our delicious cuisine, the versatility of the rums of Puerto Rico, and the great tasting coffee that grows in our mountains," said the government representative.
Along for the event were Eric Morales, ambassador of Rones de Puerto Rico, and Lucemy Velázquez of Café Lucero, who provided tastings of each of their locally produced drinks.