Public relations professionals to hold annual convention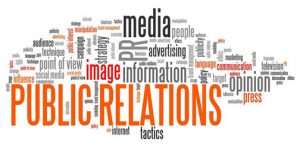 In the face of the new reality Puerto Rico is facing, the Puerto Rico Public Relations Professionals Association will hold its annual convention, "A new reality. A new beginning," Jan. 26-27, at the San Juan Marriott Resort & Stellaris Casino in San Juan.
Given the changes Puerto Rico is experiencing, the convention will have a varied program that will integrate presentations and talks focused on discussing aspects that highlight current reality and developing trends.
The educational track includes talks from: Javier Salgado-Derquí, director of Atrevia Miami; Marcelo Rolón, safety manager of the U.S. Coast Guard; José Acarón, executive director of AARP Puerto Rico; Dayani Centeno, president of Palabrería-Servicios de Comunicación; Vivian T. Dávila, APR, communications and public affairs manager at Ford Puerto Rico, Central America and the Caribbean; and Ana María Berríos, vice president and group media director of Zenith Optimedia, among other field professionals.
The program has the approval of the Puerto Rico Public Relations Regulatory Board and will generate a total of 8.5 credits that can be taken during the two days of the convention.
The talks and seminars will cover diverse topics such as the communications protocol during emergencies; ethics in social networks; the nonprofit sector in times of crisis; update in measurement strategies in traditional and digital media; new economy in the face of demographic changes; and, communication management of the 50+ segment, among others.
The agenda also includes the celebration of the Excel Competition, which is a recognition of excellence in public relations, as part of the convention's daytime itinerary. The award includes, among other prizes, the Sixto Toro award for effectiveness, the Paco Oller Award for creativity and the recognition of the distinguished public relations professional.
For more details, call 787-728-3236 or visit the organization's Facebook page.