Saborea Puerto Rico Winter Party returns Dec. 15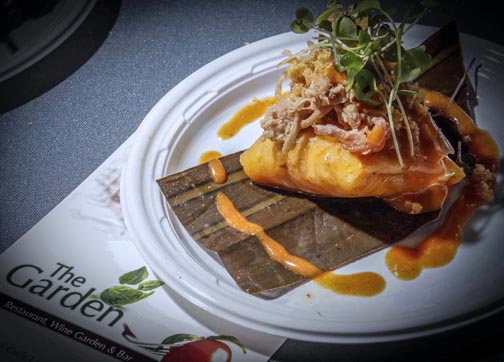 The Caribbean's most important gastronomic/culinary event, Saborea Puerto Rico, returns with its Christmas edition, the Saborea Puerto Rico Winter Party, to be held Dec. 15 at the Sheraton Puerto Rico Convention Center District Hotel.
More than 30 of the best local restaurants and chefs will participate, organizers said.
This event will begin at 6:30 p.m. with musical entertainment by DJ Iván Robles who will perform his unique mixes of music from the 80s and 90s. In addition, Delta Airlines will raffle two airline tickets.
This celebration includes the best food, spirits, and delicious desserts allusive to the holiday season by the following participating restaurants and chefs: Alderaan Catering Service; Asere; Atelier Julie; Bolitas; Café Sobre Grecas; Ceviche 787; Cocinando para las Estrellas; Creation Restaurant; Dulzuras MCS; Eighty 20 Bistro; Ficus; Flavor Fusion Cuisine; Food Freaks; Frida's Mexican Restaurant; Holly's Café; Indulge Chocolat; Juan Carlos Vicens Chef; La Guarida de Elias; La Jataca; Latin Flavors; Passion Sekua; Piñeiro's Latin Cuisine; Piscolabis; Sangria Xabores; Sheraton PR Hotel & Casino; Sirena Restaurant; Texas de Brazil; Unagi; Vodoo; and Wyndham Grand Rio Mar Beach Resort.
The event costs $65, but MasterCard clients receive a discount rate of $52, plus tax. For details call 787-758-8001 or visit www.saboreapuertorico.com.