Sartorius Stedim investing $50M to expand Yauco plant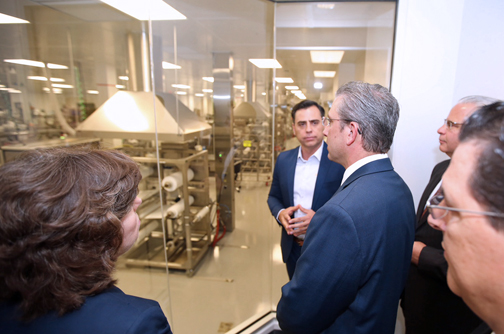 Sartorius Stedim Biotech, an international supplier for the biopharma industry, announced Tuesday plans to invest $50 million in its plant in Yauco over the next five years, when it will create some 350 new jobs.
From Yauco, the company provides the American market with its broad range of products covering nearly all steps of biopharmaceutical manufacture. The Puerto Rico Industrial Development Company is supporting the expansion with up to $5.4 million in incentives related to infrastructure and job creation, the company said.
In the first phase, 5,000 square meters of additional cleanroom space will be created to extend capacity for manufacturing aseptic single-use bags. The facility is scheduled to start up operations by the end of 2017. In addition, the site's membrane production capacity will be significantly expanded.
"Sartorius is a solid company with global reach that has shown consistent growth. And that growth has gone hand in hand with their continued expansion here in Puerto Rico, with them converting this plant in Yauco to its main distribution center throughout the Americas," said Gov. Alejandro García-Padilla during a visit to the plant.
"This is the greatest proof of trust in the Commonwealth. Despite the adversities that we may be facing, large companies in the world know that Puerto Rico is an ideal place to do business," he said.
Since 2011, Sartorius Stedim Biotech has grown its sales revenue in the Americas on average by almost 20 percent per year. This region currently accounts for more than a third of its global business, a high-ranking company executive said.
"The extension is an important milestone in our regional growth initiative and will enable us to gain further market share in North America, the largest single biopharma market", stated Sartorius Stedim North America, President Mary Lavin.
Sartorius Stedim Biotech opened its production site for filters in Yauco in 1982. In the following years, a validation lab was added and the site was expanded into the main logistics center for the Americas.
In 2012, Sartorius Stedim Biotech opened a new facility for both filters and single-use bags. Currently, more than 420 people work for Sartorius Stedim Biotech in Yauco.