Snoop Dogg and Petco unleash new pet care campaign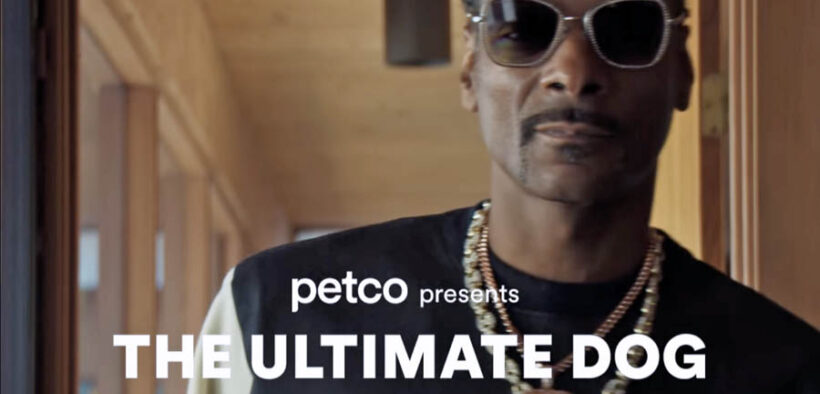 Petco has partnered with hip-hop artist Snoop Dogg in a new pet care campaign that highlights the "value Petco offers when it comes to caring for pets' whole health," the company recently announced.
As part of the partnership, Snoop Dogg is sharing a shoppable list of his favorite Petco Picks that support pet health and wellness and his personal lifestyle. The products, which include toys, treats, grooming supplies and items from Snoop's own pet wear brand, Snoop Doggie Doggs, are already available at petco.com. These items will be available at Petco pet care centers stateside and in Puerto Rico in August.
"We recognize that pet parents want to get the most for their dollars and are seeking compelling deals for high-quality products wherever they can. With this campaign, we wanted to have some fun while reinforcing that no pet parent should ever have to compromise on the quality of their pets' care in return for a good deal — that whatever their budget, they can continue to give their pets the same high-quality care they'd want for themselves or any other member of their family," said Katie Nauman, Petco's chief marketing officer. "Seeing this value through the eyes of the ultimate dog and dog dad — 'Tha Doggfather' himself — Snoop Dogg gives pet parents a fresh perspective on our comprehensive health and wellness offering at a value they can feel good about."
Among Snoop Dogg's shoppable list of his favorite Petco Picks are: Munchies — "tasty treats to satisfy cravings," Ride on Out — "travel gear for comfort, safety and style," Chillaxin at Home — beds, bowls, and toys for your crib," Stay Fresh — "grooming supplies to keep pets clean and feeling good," and Game-Day Fits — "apparel to match your pet's style."
The new campaign, developed in partnership with creative agency Droga5, part of Accenture Song, will run through the end of this year across multiple platforms, including TV, OLV and digital. The campaign will also include social content featuring Snoop's Petco Picks and behind-the-scenes footage of Snoop with pets, sharing his thoughts on being a dog dad.