Ticket Center marks 20th anniversary with new faciliities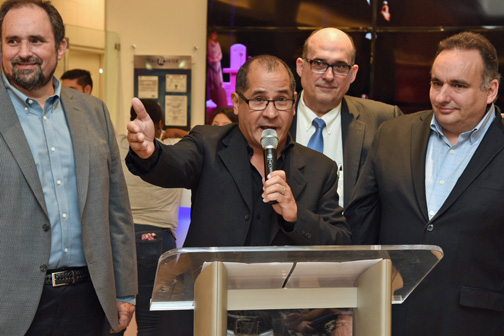 Flanked by dozens of producers, artists, entrepreneurs and employees, Ticket Center — a local business dedicated to selling entertainment and sporting events in Puerto Rico — marked its 20th anniversary by inaugurating Tuesday its new facilities at La Terraza at the Plaza Las Americas mall in Hato Rey.
Ticket Center, which has processed more than 14 million tickets since opening, is kicking off its third decade in business with a full re-engineering that will allow the company to export services, its President Alberto Grau-Pelegrí said.
As part of that initiative, the company inaugurated a new digital platform for the sale of digital tickets that is used by more than 500 leading companies in digital ticketing in 16 countries around the world, he said.
"Ticket Center was the pioneer in digital ticketing in Puerto Rico with a network of sales and service outlets covering all major shopping malls, music stores and 10 major hotels on the island, which has allowed us to stay at the forefront as the most effective option to purchase and pick up tickets for any event throughout the island," said Grau-Pelegrí.
Meanwhile, Ticket Center COO Noland Otero said the company has become the "preferred choice" of local and international producers, who have trusted them with the sale of more than 30,000 performances of artistic, sporting, gastronomic and family events.
"Ticket Center, which for decades has served a number of producers on international tours of their artists, begins its third decade as industry veterans of digital ticketing in the Caribbean and Central America with an expansion plan into the U.S. Hispanic market and Latin America," Otero said.