Tourism, hotels eager for active summer season
Some say "go east," others "go west." For Puerto Rico, "go south" offers promising prospects in terms of tourism.
Thus, the upcoming $18 million advertising campaign to promote the island as a tourist destination will target promising markets in Latin America, in addition to Puerto Rico's traditional east coast markets, recently confirmed Tourism Co. Executive Director Ingrid Rivera told News is my Business.
Rivera said the campaign, to be created by advertising giant J. Walter Thompson, is her immediate priority. It will be unveiled sometime in August, she said.
JWT is working with the Tourism Co. under a contract initially worth $3.5 million, an amount that covers the second half of the 2013 fiscal year, ending June 30. Details of the contract covering the next fiscal year, beginning July 1, were not available to the press.
Rivera said JWT, under the directive of the Economic Development and Commerce umbrella of which the Tourism Co. is part, also is carrying out preliminary work in connection with the initiative to create a country brand for Puerto Rico, the so-called "Marca de País." The work includes conducting multi-sectorial focus groups, she said.
Branding will enable Puerto Rico to present a consistent and unified message when promoting the island to investors and visitors, independent of partisan politics and administration turnover. Rivera said she would like to see the creation of the brand "done very fast" and is confident it could be ready within a year.
The island's hotel industry, which in recent years lobbied aggressively for a destination marketing organization (DMO) as a tool to boost tourism, is just as eager to see the brand get off the ground.
Puerto Rico Hotel and Tourism Association President Clarisa Jiménez said Puerto Rico is competing not only with other Caribbean islands but sun and beach destinations across the world. Yet the island has been losing competitiveness and is hobbled by an unfair reputation as an expensive tourist destination, she said.
"Our rates are what they were 15 years ago while operational costs have doubled," Jiménez said, calling for a strong marketing plan as part of the branding initiative.
"Puerto Rico needs a broad marketing plan that includes all the marketing tools, such as publicity, social media, public relations and promotions," said Jiménez.
Campain is "a first"
Meanwhile, the newly kicked off "Summer is Easy in Puerto Rico" campaign in which 60 Puerto Rico hostelries, from small "paradores" to premium hotels, are offering exceptional packages covering airfare and lodging, is "a first," according to Tourism Co.'s Rivera.
"Historically, promotional efforts are focused on the high season, they wouldn't be done in the low season," said Rivera, describing the initiative, which targets the east coast market, as "an experiment."
Rivera anticipated a better summer season than last year's for island hotels, hinted at a new addition to the lineup of small hostelries known as paradores, and said negotiations with Brazilian GOL airline on establishing an air bridge between Brazil and Puerto Rico should culminate before the end of the year.
Negotiations center on establishing either a direct flight or a "simple" connection to the island, she said in a phone interview.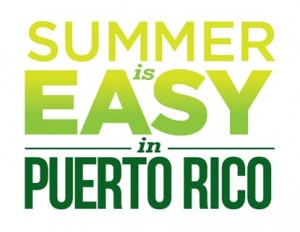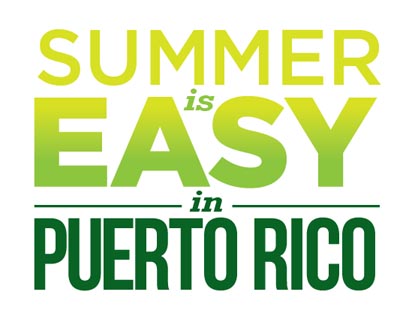 "I have an amazing feeling that tourism is in a resurgence," said the enthusiastic Rivera, ticking off a slew of developments that point to a positive outlook. Some have to do with air travel such as expanded flights by Southwest, 10 charters coming in from Mexico this year via Interjet Airlines (the first charter arrived in May), and the launch of regular air service from Bogota via Avianca, beginning July 17.
In addition to Colombia and Brazil, another country on the Tourism Co.'s radar is Peru.
"We can't put all our eggs in one basket," said Rivera. "We must identify new areas. Latin America has a very developed middle class. They have disposable income and are traveling."
Rivera also sees an "injection of new vitality" on the heels of the privatization of the Luis Muñoz Marín International Airport in Isla Verde to Aerostar Airport Holdings. The Puerto Rico government is hoping the company can replicate its performance in other countries. She specifically noted the company's success in boosting the number of airlines servicing Mexico's Cancun airport, from 20 plus airlines to more than one hundred, with a corresponding increase in traffic.
Good news also extended to the cruise business. Come November, San Juan port will welcome Quantum of the Seas, Royal Caribbean's newest ship. This is no ordinary cruise liner but is in fact a gargantuan ship with room for more than 6,000 passengers. San Juan's ability to support such a giant will be made possible by a bay dredging project currently underway to the tune of $7 million. And come next year, San Juan part will have "four opportunities" to serve as homeport to Disney cruises, Rivera said.
Summer is challenging for local hotels
Summertime has always proved challenging when it comes to filling up the island's hotel rooms and this year is no exception.
The hotel industry is counting on sailing through the traditionally sluggish season with the help of last-minute reservations, enticing promotions that are hopefully just too good to pass up, and local tourism, a mainstay for many hotels during this time of year, according to several industry executives interviewed for this story.
Promotions help "put bodies in beds," said PRHTA's Jiménez.
Patricia González, sales manager at Howard Johnson in Isla Verde, agrees. "We don't want empty rooms," she said. "We survive the summer with local tourism, that's why we start launching offers in May or April."
The importance of the local market cannot be overstated. In fact, it contributes as much as 40 percent of the yearly occupancy of island hotels, according to Tourism Co.'s Rivera.
At least one hotel said that local business makes up 70 percent of its summer occupancy.
Since the troubled local economy will prevent many people from taking vacations away from the island, Rivera expressed confidence that is this will present "an excellent opportunity" for Puerto Ricans to vacation at home and rediscover their island.
"There is always special new corners to discover," she said.
One trend that hoteliers have had to learn to live with is that travelers wait for the last minute to make travel decisions. That's the case for both budget hotels, like Howard Johnson in Isla Verde, and luxury properties, like the Caribe Hilton.
"People are waiting for the last minute," said Gonzalez, noting that while her occupancy in June will come up short of last year, "we are meeting our numbers for July."
Caribe Hilton Manager José Campos said that June and July look good but August through October reflects a soft demand, at least for now. But "more and more small groups turn up at the last moment," he said confidently.
Visitors select hotels not just based on pricing, said Johanna Garay, general manager of the Courtyard by Marriott in Miramar. Which is why island hotels seem to be always busy with improving their physical plants in order to meet visitors' expectations.
Fresh from renovating its main building, the Caribe Hilton has been busy upgrading its three ballrooms. Campos said work on the first two was completed and now attention turns to the third one. The total investment is $8 million.
Courtyard by Marriott in Miramar is installing wi-fi in all its 135 rooms and getting a fresh coat of paint, a job that Garay expects to be completed in September. The cost of the improvements is $200,000, she said.
Howard Johnson, which is now 30 years old, is also in upgrade mode. Gonzalez said the 10-story hotel is renovating all its bathrooms (a project that will take two years to complete), changing the air conditioners, buying new linens, and adding a gastronomic bar in the lobby area. The latter should be ready by August.