Treasury urges individuals, businesses to tap into tax amnesty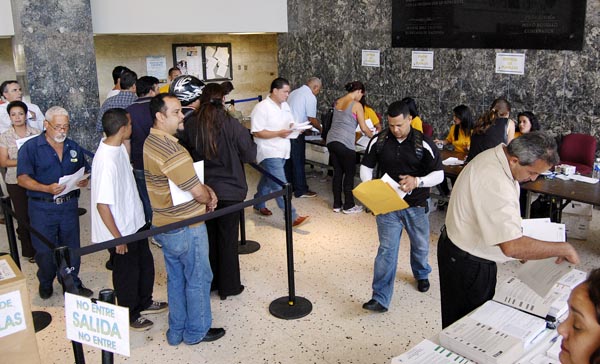 Puerto Rico Treasury Secretary Melba Acosta urged taxpayers and businesses to catch up on their tax debts during the amnesty period ending June 30, while announcing that starting July 1, the agency, in tandem with the Justice Department will be "much more active" in submitting tax evasion cases in court, especially those related to withheld taxes, either from employees or citizens who paid the sales and use tax.
"It's important that those individuals and businesses that have not yet accepted the amnesty take advantage of these last days, because it is the first time that sales tax and employee retention debt is included," said Acosta. "There are many debtors, we have identified them and sent letters suggesting they take advantage of the amnesty."
"We're giving the space for them to take advantage of the benefits that it offers to pay and/or make a payment plan to catch up, without interest or penalties," she said.
Starting July 1, the agency plans to file criminal as well as civil actions against tax debtors as a way to increase government collections.
"These measures are part of a larger effort that we're carrying out in Treasury to increase tax debt collections, currently estimated at $2 billion, strengthen oversight and the fight against tax evasion. We will be stepping it up in July and beyond," she said.
The agency is also prepared to double the number of automatic weekly embargos on bank accounts at a rate of 1,500 per week, she said. So far this year, the agency has submitted more than 20,000 embargo applications to local banks.
Treasury is also beefing up its staff in the Tax Crimes division, by using technology, hiring a former prosecutor who was not identified Sunday, as well as 41 auditors, 50 internal revenue agents and 25 tax intelligence analysts.
The current tax amnesty covers debt related to income tax — both individual and corporate — withheld taxes, estate, inheritances and donations taxes, Sales and Use Tax special tax on real property, and any other tax imposed by economic incentives laws.
Taxpayers can either pay off their existing debt or set up payment plans at any of the agency's 88 collections centers or via the agency's online tool at colecturia.hacienda.gobierno.pr.