3 Puerto Rico entities join to promote education on emerging technologies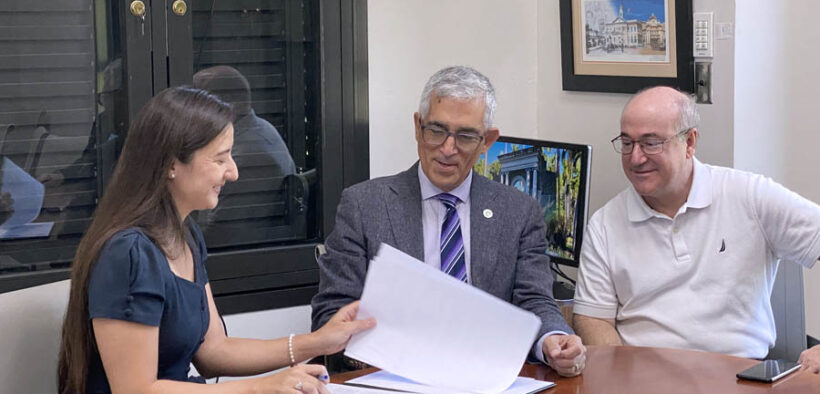 The Puerto Rico Blockchain Trade Association (PRBTA), Puerto Rico Techno Economic Corridor Inc. (PRTEC) and the University of Puerto Rico's Mayagüez campus (known as RUM) have partnered to promote education and awareness in emerging technologies, including Web3, blockchain technology and cryptocurrencies.
This agreement will allow these organizations to share resources, promote each other's programs and activities, and collaborate on initiatives to enhance technological education on the island's west side.
The collaboration also allows the organizations to work with future generations of Puerto Rico, creating opportunities through education, technology and networking, and supporting each other's projects and initiatives in the following ways:
Promoting education opportunities: All three organizations will enhance educational opportunities in emerging technologies in the western Puerto Rico, focusing on digital literacy, Web3 and blockchain technologies.
Resource sharing: PRBTA, PRTEC and UPRM will endorse and list each other's websites as valuable resources for their respective communities, ensuring that information about their programs and initiatives is easily accessible.
Workshops on digital literacy: PRBTA will collaborate with PRTEC and RUM to conduct workshops on digital literacy throughout the year. These workshops will serve as a foundational introduction to emerging technologies.
Web3/Blockchain training provider: Web3/Blockchain training: PRBTA will provide Web3 and blockchain courses for PRTEC's Ready to Work Program, preparing individuals for the tech job market.
"Through this joint initiative, we will now be able to continue education not only about Web3 literacy, but also about emerging technologies and how these can be used for the future," said Keiko Yoshino, executive director of the PRBTA.
"Since we began working with the association, we've offered over 100 workshops for over 4,000 individuals," she added.
PRTEC, a regional economic development entity, includes representatives from the private sector, academia and government. It aims to stimulate economic growth in western Puerto Rico through innovation and high-tech industries.
"We, at PRTEC, have been promoting a technology-based economy on the western region of the island for over 20 years. The signing of this collaboration agreement with PRBTA and [RUM], showcases a new chapter of that effort and commitment to the growth and development of the economy of our region," said Nelson Perea, executive director of PRTEC.
"We have a long and productive relationship with RUM and are glad to integrate PRBTA to our list of strategic partners to support our Ready to Work and other workforce development initiatives," he added.
RUM's chancellor, Agustín Rullán Toro, said the "agreement will allow us all to provide our resources so that blockchain technology is accessible to the workforce, to future professionals, and that is available so that our economy can grow using this technology."
"We think that this will be of great help for all parties involved, for the industry, for the workforce and for all our students, including those [in] engineering or computing, but also the public," Rullán noted.