30% of Puerto Rico towns have free Wi-Fi, Internet centers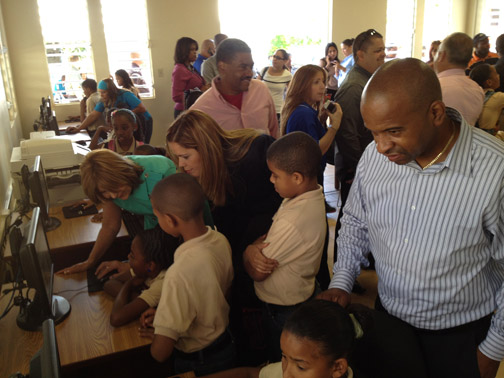 The town of Maricao joined 14 other Puerto Rico municipalities offering free Wi-Fi at its public square as well as access to broadband at an Internet center, through a $3 million government-sponsored initiative to close the island's digital gap.
Telecommunications Regulatory Board President Sandra Torres inaugurated the Maricao facility Wednesday, which could potentially serve 6,300 residents.
"Starting today, Maricao has a communications infrastructure that will allow its citizens access to the Internet world, which we recognize as a necessary tool for the intellectual, economic and social development of any person or country," said Torres.
During the better part of the year, the TRB has been overseeing the deployment and establishment of broadband access islandwide, financed with $3 million in agency funds.
The Maricao facility cost some $40,2000 to set up, she said. Eventually, all 78 municipalities will have similar Internet centers and free Wi-Fi at the town squares.
"As of today, we've inaugurated close to 30 percent of the Internet centers and Wi-Fi plazas, and it's our commitment to have 50 percent of all towns online by December," she said.
The towns already wired are: Manatí, Moca, Toa Alta, San Sebastián, Aguada, Gurabo, Juana Díaz, Loíza, Camuy, Salinas, Peñuelas, Guayama, Trujillo Alto and Fajardo. The next in line for the service are: Barranquitas, Caguas, Quebradillas, San Lorenzo, Naranjito, Cidra, Aibonito, Lajas, Yabucoa, Comerio, Santa Isabel, Bayamón, Barceloneta, Rincón and Florida.