Ahead: Retail sector must 'evolve, adapt' in '13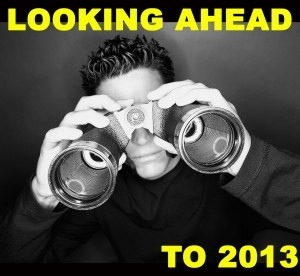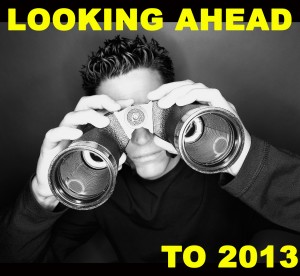 While much has been said about "economic uncertainty" and "consumer confidence," the fact is that Puerto Rico's economy has been in a state of disarray for so long it has become the new normal. So says Francis González, vice president of property management for DDR Corp., owners of 15 shopping centers islandwide.
"This is not the first time and economist foretell it won't be the last. However, retail on the island has always shown to be resilient and the ability to hold its ground by weathering and overcoming challenging times," the executive said. "I remain optimistic and look forward to the challenge and opportunities this new year may bring."
Saying it is "too early to tell" how retail will perform in 2013, González said "as with every new year, we can anticipate challenges and opportunities. I believe that success hinges upon the ability to evolve and adapt to changing market needs."
"Thus retailers able to improve the shopping experience of their customers by focusing on customer service, maintaining healthy inventory levels to meet their demand for goods at a competitive price point will succeed," said González.
In line with that thought, DDR expects the ambitious $50 million redevelopment of its Plaza del Sol and Rexville Plaza in Bayamon, Plaza del Norte in Hatillo and Plaza Escorial in Carolina malls will "provide a platform for our merchants to engage effectively with our shoppers, improves the shopping experience for our shoppers and solidifies the centers market leading position" in 2013.
Keeping existing retailers happy and attracting new ones seems to be the key strategies behind this year's projected growth at Plaza Las Américas in Hato Rey and Plaza del Caribe in Ponce, owned by Empresas Fonalledas.
"We expect moderate growth in both properties, as we are doing better in both malls and we'll be seeing the results of many years of negotiations with retailers," said Rafael Ruiz-Comas, director of corporate leasing for Empresas Fonalledas.
In the case of Plaza Las Américas, the mall will usher in The Cheesecake Factory restaurant and other retailers Ruiz-Comas refrained from disclosing, as well as complete the expansion of the south side multi-level parking facility.
Over in Ponce, Plaza del Caribe is preparing for the upcoming opening of PF Changs, Longhorn Steakhouse and other retailers as as result of its $3.5 million food court makeover project announced last summer.
"We're expecting moderate growth because we're investing in our properties," Ruiz-Comas said.
Car sales to grow about 9% this year
While not part of the retail segment, Puerto Rico car sales are expected to continue improving this year, when executives expect a 9 percent growth.
"We don't see any reason why our predictions shouldn't come to fruition, even though the first few months of the year could be slower than 2012," said José Ordeix, president of the United Automobile Importers Group, known as GUIA, which represents more than 96 percent of total vehicle sales in Puerto Rico.
"A slowdown is normal because of the change in administration and new players coming into different government entities," he said. "However, we're optimistic there will be economic improvement that will not set back car sales volumes."
The GUIA executive said Puerto Rico car sales should reach about 102,000 units in 2013, about the same as those the industry expected would roll off the lots in 2012.
Ordeix predicted that consumer preference will remain centered on the more fuel efficient and less expensive sub-compact, compact sedans and compact SUVs, while hybrid and electric vehicles should see better acceptance in 2013 as a result of ongoing government incentives.