Bella Group drives the Volkswagen brand back to Ponce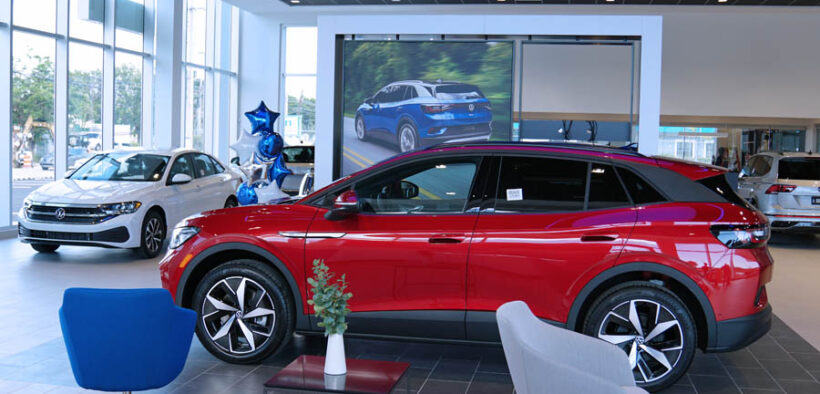 Bella Group announced the opening of the new Flagship Volkswagen dealership in the town of Ponce, representing the return of the brand to the southern municipality after many years of absence.
Flagship Volkswagen in Ponce has a new cutting-edge facility that blends aesthetics and innovation. The construction was worked under the specifications of the White Frame Facility program required by Volkswagen worldwide to maintain the uniformity of the brand, Bella Group stated.
The new space has 17,000 square feet covering sales, parts, and service areas.
"We continue to look for ways to offer the products we represent in areas that had no presence before. We know the popularity of the Volkswagen brand in the south of the island and the need for service that exists," said Carlos López-Lay, president of Bella Group.
"At our new Flagship Volkswagen dealership, we will offer all Volkswagen vehicles such as the SUVs Taos, Tiguan, Atlas, and Crossport, the sedans Jetta, GTI, Arteon, and Golf R, and their first electric midsize SUV, the ID4, will also be available," he said.
"The complete line along with the parts and service department will be available to meet the needs of the customers from Ponce and the south of the island," he added.
In addition to the amenities provided by this new dealership, customers will receive full advice from expert Volkswagen sales and technical staff offering the highest level of excellence and service that distinguishes Bella Group.

"Throughout our 59-year journey in the automotive industry, we have strived to delight our customers. We have been with the Volkswagen brand for 10 years and have worked hard to provide the best buying and after-sales experience. We seek to create lasting relationships and welcome them as part of the Bella Group family," said Carlos Lopez-Lay.