Blink Charging to install EV stations at 5 McDonald's in Puerto Rico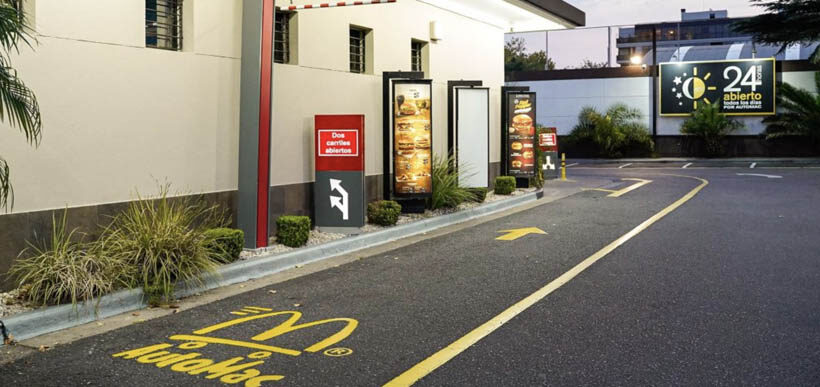 Blink Charging Co., a global manufacturer, owner, operator and provider of electric vehicle (EV) charging equipment and services, announced an agreement with Arcos Dorados to provide EV charging solutions to five of its McDonald's restaurants in Puerto Rico.
Under the agreement, beginning in August, Blink-owned IQ 200 pedestal chargers will be installed at Arcos Dorados franchises in Puerto Rico, including locations in Mayagüez, Fajardo, Ponce, and San Juan. These chargers will be ready to provide EV charging services to customers by the end of summer.
"We applaud Arcos Dorados for their visionary move and forward-thinking actions in integrating EV charging in their prominent restaurants throughout Puerto Rico," said Juan C. Barahona, U.S. and global director of operations for Blink Charging.
"Arcos Dorados' leadership within the Latin American and Caribbean dining sector sets a remarkable precedent for embracing the EV revolution. Blink is thrilled to spearhead the international EV charging landscape through an expanded footprint of charging solutions now available in Puerto Rico," he added.
The agreement between Blink and Arcos Dorados further establishes Blink's presence in the Latin American market. Thus far, Blink has successfully sold or deployed 2,138 chargers across eight countries in Latin America since its market entry in 2020.
The collaboration between Blink and Arcos Dorados represents another pivotal step in paving the way for global EV adoption, the company said.
The collaboration will contribute to the development of EV infrastructure and support the growing demand for electric vehicles, with a forecasted 5.4 million EVs projected on Latin American roads by 2030.