FAA to host virtual meeting on proposal to modify controlled airspace at LMM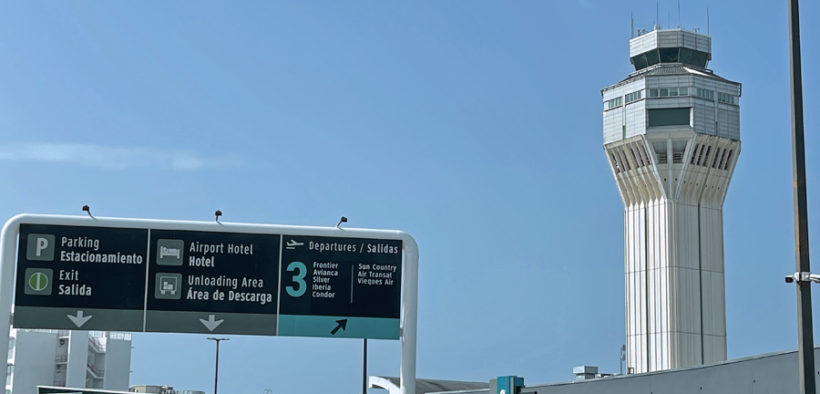 The Federal Aviation Administration (FAA) is inviting the public to participate in a virtual meeting to learn more about a proposal to modify the controlled airspace around Luis Muñoz Marín International Airport in Carolina.
The meeting will take place via the Zoom platform on Feb. 28, from 5 p.m. to 7 p.m., Atlantic Standard Time (4 p.m. to 6 p.m. Eastern Standard Time).
The meeting will be open the public on a space-available basis. There will be no admission fee or other charge to attend and participate. To attend the meeting, interested parties must register here.
The FAA's proposal expands the area where pilots interact with FAA air traffic controllers but will not change existing flight paths, the agency said.
"The airspace change will improve the FAA's ability to manage the complexity and volume of aviation activities in the area," it added in the public notice.
The meeting will be informal in nature and will be conducted by one or more designated representatives of the FAA Eastern Service Center.
Each participant will be given an opportunity to make a presentation, although a time limit may be imposed, the agency noted.
"Each person wishing to make a presentation will be asked to note their intent when registering for the meeting so those time frames can be established. This meeting will not be adjourned until everyone on the list has had an opportunity to address the panel," according to the notice.
The meeting will be recorded and available on the FAA YouTube channel. A summary of the comments made at the meeting will be filed in the docket, the agency added.
Comments must be received on or before March 28 and must be emailed or sent to:
Matthew Cathcart, Manager, Operations Support Group,
Eastern Service Area, Air Traffic Organization,
Federal Aviation Administration
1701 Columbia Avenue
College Park, Georgia 30337