$240M facelift takes off at Puerto Rico's LMM airport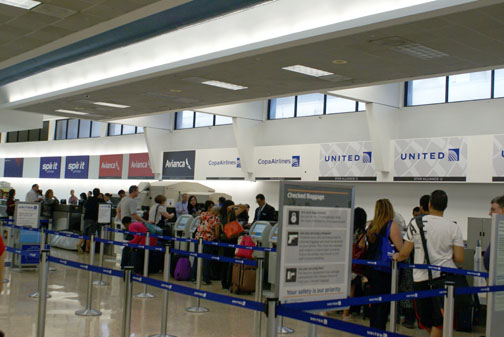 The highly anticipated facelift announced earlier this year for the Luis Muñoz Marín International airport has taken off at Terminals B and C, at a cost of $240 million, facilities operator Aerostar Airport Holdings confirmed Sunday.
To launch the renovation of the historic structure, the company has relocated nearly a dozen airlines — United Airlines, Delta, US Airways, Southwest, Copa, Spirit, WestJet, Avianca and Condor — to Terminal D, which had been vacant for many years. American and Seaborne airlines had already moved into Terminal D, Aerostar said.
Terminals B and C will remain closed until the remodeling project is done in 2016, Aerostar CEO Agustín Arellano said.
Meanwhile, regional carriers Cape Air, Liat, Tradewind Aviation, Vieques Air Link, Air Sunshine and charter providers will be moved to Terminal A, used until now exclusively by JetBlue.
In anticipation to begin receiving passengers and airlines at Terminal D, existing spaces were set up to locate airline offices, and, five new jet bridges were installed at boarding gates five, six, 12, 14 and 16, at a cost of $12.5 million, while other bridges were remodeled, the company said.
Other preparations included changes in lighting, ceiling repair work and painting as well as corrective and preventive maintenance to air conditioning units. Perhaps one of the most notable changes in Terminal D are the new restrooms, which were remodeled at a cost of $945,000.
"In this first phase, in which we set up the space we will use during the closings of Terminals B and C, we invested $8 million. Once the terminals are closed, we will work quickly and efficiently so that the passengers and the operation is affected as little as possible, because we have the peculiarity that the airport operates 24 hours a day," said Arellano.