FirstBank launches 0% promo on Beyond credit cards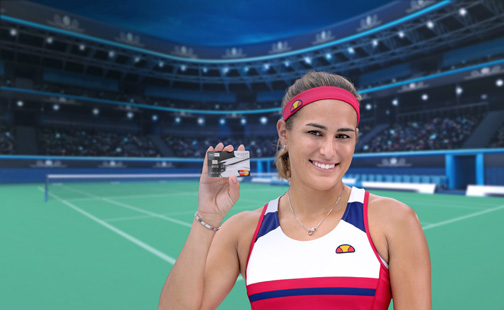 Looking to reach new demographic segments and increase its market share, FirstBank unveiled a new promotion on its Beyond credit cards. Starting today, all purchases or balance transfers made upon opening a card will have an introductory rate of 0 percent APR for 15 months.
"Three years after launching our Beyond credit cards, we at FirstBank are seeking to continue increasing our market share until we meet our goal of 20 percent," said Angie Santana, vice president of FirstBank Acquisition and Customer Experience for Card Services.
"We are the only local bank to launch an offer as competitive as 0 percent APR for 15 months, which allows us to reach new demographic segments, who, like Mónica, are motivated to win," she said, referring to Olympic gold medalist Mónica Puig, the bank's spokesperson.
"We want our customers to come out winners when they make a purchase or transfer their balances to our credit cards. To enjoy the benefits of this offer, purchases or balance transfers must be made within the first six months of opening the account," Santana said.
"After this, the regular APR will apply and may range from 11.50 percent up to 25.25 percent," she added.
Meanwhile, current holders of the Beyond cards — One, Platinum, Global, and Ultimate — have a membership to the bank's free Rewards Program that allows them to earn points on all purchases and/or transfer them to other accounts in order to redeem them for merchandise, as credits on the card, experiences, certificates, trips, and gift cards, added Santana.
The "Everyone Wins with FirstBank" promotion will include TV and cable ads, and spots for print and outdoor advertising, POP material at branches, internet, Facebook, and Google.