Frontier Airlines announces new San Juan/Tampa nonstop service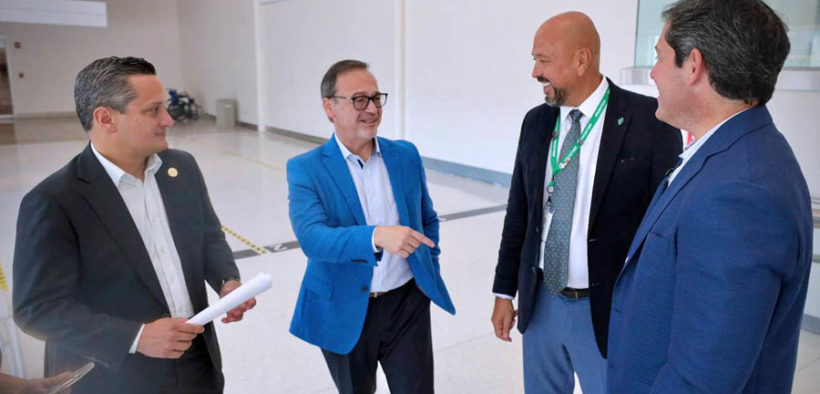 Ultra-low fare carrier Frontier Airlines will launch daily nonstop service from Luis Muñoz Marín International Airport to Tampa International Airport beginning June 23, 2022, company officials announced.
"With the addition of this new daily service to Tampa, we now fly to 11 destinations in the U.S. and Caribbean from San Juan," said Alfredo González, international sales manager, Frontier Airlines.
"The new service will provide easy access for Puerto Ricans to fly nonstop to Tampa, a highly sought-after vacation destination, or visit friends and relatives who reside in the greater Central Florida area. The new route is expected to attract thousands of additional visitors to Puerto Rico, as well," he said.
The airline also introduced its newest plane tail, entering service this month, which features Juan the Puerto Rican Parrot. All Frontier plane tails feature a unique animal with a special name and back story, many of which are endangered. In a nod to Frontier's robust service to Puerto Rico, the name Juan is a tribute to the Puerto Rican capital city of San Juan.
The Puerto Rican parrot or "cotorra" is critically endangered. It is estimated that at the beginning of the sixteenth century there were nearly a million of these beautiful birds living in all the major habitats of Puerto Rico and adjacent smaller islands. Deforestation and agricultural development have been largely responsible for the species' decline. Today it is estimated there are around 250 in the wild, according to the U.S. Fish and Wildlife Service.
"As we underscore our commitment to Puerto Rico, we take immense pride in our newest aircraft which features the cotorra on its tail, furthering our mission to highlight endangered species in the destinations we serve," said Gonzalez.
Meanwhile, Puerto Rico Tourism Co. Executive Director Carlos Mercado welcomed the airline's expansion.
"Air access is vital to increase our destination's competitiveness and strengthen the Island's position as the Caribbean's most important air access hub," he said.
"Frontier's new Tampa-San Juan route is just the latest in an expansive list of non-stop routes the airline offers to the island from the mainland U.S., including the recently announced Orlando-Aguadilla route," he said.
"We're also incredibly proud to see the new aircraft featuring our beautiful Puerto Rican Parrot, named Juan, an endangered species endemic to our island, which will remind travelers of Puerto Rico's vast natural offerings and unique flora and fauna," Mercado said.