Hospital UPR nabs honor for pharmacy performance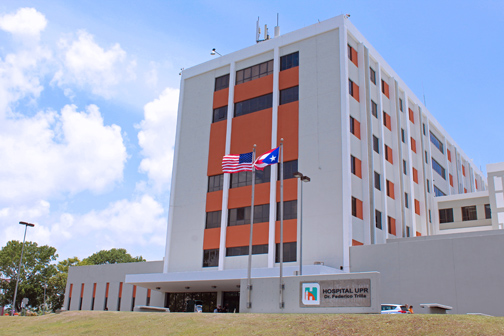 Comprehensive Pharmacy Services, a provider of pharmacy management services, named Hospital UPR "2016 Site of the Year" for outstanding pharmacy performance.
The award was presented during the American Society of Health-System Pharmacists (ASHP) Midyear Clinical Meeting in New Orleans, Louisiana earlier this month.
"As the leader in pharmacy management services, each year CPS recognizes the top hospitals and health systems in the country for extraordinary pharmacy performance that makes a difference for patients, hospitals and the U.S. health system overall," said Don Nickleson, CEO of CPS.  "This year we are particularly pleased to acknowledge the hard work, talent, expertise and dedication of the team at UPR Hospital."
The ASHP Midyear Clinical Meeting is the largest gathering of pharmacists in the world with more than 20,000 pharmacy professionals from around the globe.
The meeting is an important educational venue for the latest in hospital pharmacy trends and techniques.
The CPS "Site of the Year" award is given for exemplary clinical and financial performance, strong audit results and positive relationships with hospital staff in all departments at all levels.