PRMA's Industrial Women's Chapter to present talent management conference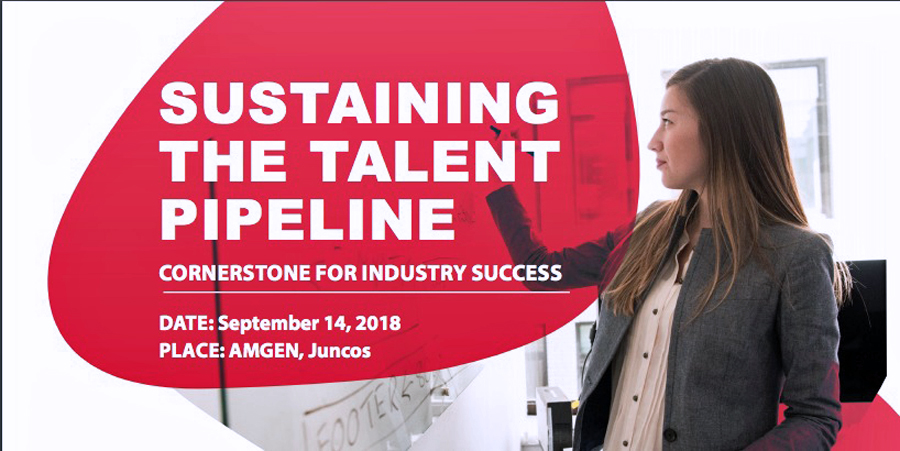 Following the theme of "Sustaining the talent pipeline: Cornerstone for industry success," the Puerto Rico Manufacturers Association's Industrial Women's Chapter will hold their educational event on Sept. 14.
The event is exclusively for chapter members, said Elizabeth Plaza, chapter president.
"The growth of working women in our society requires us become aware of their role and the challenges we face, and achieve paradigm shifts," Plaza said.
"At the same time, we must develop an ecosystem that is open to providing opportunities for women at all levels of the company, particularly in leadership positions," she added.
Event speakers are leading local and multinational companies who have responsibilities for developing talent, she said.
"By sharing these best practices not only is the value professional woman recognized, but also the benefit to the company offering opportunities to women as one of its greatest assets," she said.
The agenda includes talks on the "Role of Education in the future development of talent," led by Dominie García, and Stephanie Johnson of Battelle; "Establishing the need for talent development," by Iván Román of the Pharmaceutical Industry Association; Carlos Velázquez and Rosa Buxeda, from the University of Puerto Rico in Mayagüez; Wanda Maldonado, of the UPR School of Pharmacy, and Cuauhtemoc Godoy, of the Polytechnic University; "Recruitment and retention strategies," by Mildred Rodriguez, of Johnson & Johnson and Anton Roure, from Merck, Luis Fuentes, of Boston Scientific, Vanessa Alvarado, from Stryker, Beatriz Sanabria, of BMS, and Diana Flores, from Amgen; "Marketing our talent," led by Puerto Rico's Chief Innovation Officer Glorimar Ripoll, Gloria Viscasillas, of Banco Popular, Olga Sánchez of GFR Media; "Managing the diversity of multiple generations in the same global environment," by Ivonne Arroyo, from Franklin Covey.
Plaza urged professional women to join the Industrial Women's Chapter to benefit from the exchange of knowledge generated in its activities.
The event is free of charge to Chapter members and will be held at Amgen in Juncos from 11:30 a.m. to 5:30 p.m. For more information, click HERE.