Made in Puerto Rico kicks off Puerto Rican Industry Month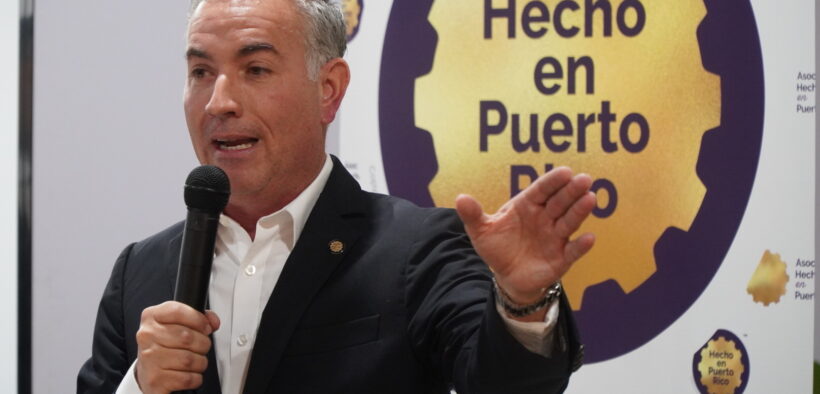 The Made in Puerto Rico Association (AHPR, in Spanish) kicked off the beginning of Puerto Rican Industry Month by highlighting the progress and achievements made in favor of local brands and companies associated with the guild. It also announced a range of initiatives, including the return of the Made in Puerto Rico Fair, which will be its seventh edition and will be held in the municipality of San Germán.
The Made in Puerto Rico Fair originated in 2011 with the purpose of publicizing services and products with the Made in Puerto Rico logo, in addition to stimulating the creation of new companies and the growth of existing ones.
Agronomist and Made in Puerto Rico President Jorge Ramírez highlighted that the association has grown with more than 35% new members since last year. In addition, new benefits for members have been included, such as the expansion of strategic alliances with media to give greater visibility to Made in Puerto Rico products and brands.
"We are proud to celebrate Puerto Rican Industry Month in style," Ramírez said. "In 2023, we continue to honor the 113-year legacy of our partnership, promoting products and services made in Puerto Rico, working tirelessly to create opportunities both on the island and abroad for the businesses and industries that are essential to our economic development and progress."
Likewise, the association's president urged its members to participate in its annual assembly, to be held at Vivo Beach Club in Isla Verde on April 27.
Among the new initiatives is the "Made in Puerto Rico Marketplace," an innovative shopping website dedicated to connecting Puerto Rican businesses with customers on the island as well as the stateside diaspora "with the mission of supporting and promoting excellence in local products and services, fostering economic growth, and spreading our unique culture."
The website will include a wide range of products, special offers and exclusive promotions and support brands that are Made in Puerto Rico. The export initiative is a collaboration between Fresh House partners Junte Boricua/GFR Media and Islandwide Express, and the initial market will be Orlando, Fla.
It seeks to support emerging partners through new sales channels and e-commerce technologies. The online marketplace will launch April 27 as well.
Another project announced is the return of the Made in Puerto Rico Fair, to be held May 27-28 in San Germán.
The event, which coincides with the municipality's 450th anniversary, will showcase a wide range of activities for children and adults, including a local gastronomic offering, shows for the whole family, an area featuring artisans and artists, entertainment for children, and an amusement area with games.
In addition, the event will feature exhibitions representing different business sectors, services and the sale of locally made products. As in previous editions, the event will present the Made in Puerto Rico forum where conferences and talks will be given free of charge for entrepreneurs and consumers.
The return of the Made in Puerto Rico Fair to San Germán allows the association president's efforts to continue so that members continue to exhibit their products directly to consumers while promoting Puerto Rico's cultural values. The Puerto Rico Tourism Co. is presenting the event.