New stores opening at Plaza las Américas mall in time for summer season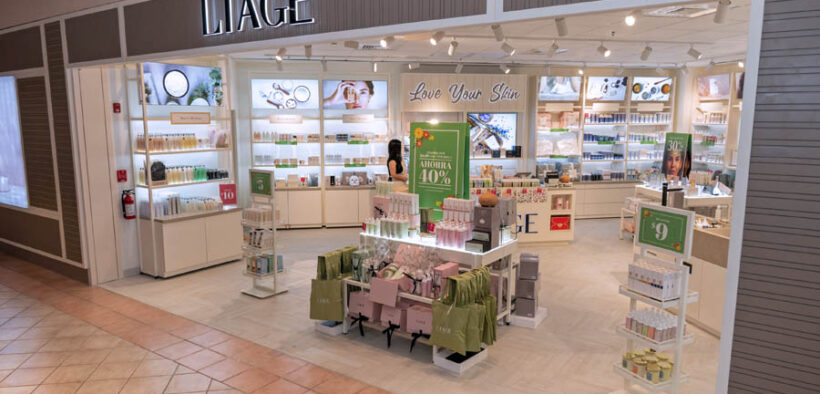 The Plaza Las Américas shopping center has announced the arrival of new stores that have already opened or will be opening in time for the summer season, complementing the current offerings in fashion and gastronomy.
Retailer Liage has already opened on the second level of Plaza Las Américas, next to T-Mobile and opposite the north fountain. Occupying approximately 900 square feet, Liage offers an exclusive selection of products for facial, skin and hair care for both women and men.
Likewise, Cake by Glorimar, known for its cakes and sweets, has also arrived at Plaza Las Américas. The kiosk is located opposite Chico's on the shopping mall's first level and promises to delight visitors with its desserts and customized options.
In early July, APM Monaco is set to open around 900 square feet of retail space next to Euromoda Sport on the mall's first level. Founded in 1982, APM Monaco is a contemporary fashion jewelry brand known for its association with the elegance of Monaco and the lifestyle of southern France.
At the end of July, Studio F, a Colombian fashion brand, is expected to open on the first level of the mall, adjacent to Modernica. Occupying approximately 3,300 square feet, Studio F will offer a wide array of elegant and modern clothing and accessories for men and women.
Meanwhile, international fashion brand Zara has completed the expansion of its space at Plaza Las Américas on the first level, situated between Clark's and La Favorita stores. It now spans more than 34,000 square feet, combining the original Zara space with the area previously occupied by Gap.
This 12,000 square-foot expansion will provide customers with a more diverse shopping experience, including Zara Kids and Zara Man, in addition to the women's section, Plaza Las Américas officials said.
Moreover, Urban Beauty, which offers a selection of hair care products and tools, has relocated in front of the Carolina Herrera store on the second level, between JCPenney and Macy's. The new Urban Beauty space covers approximately 1,900 square feet.
Lastly, in August, Preciosa will relocate to the second level to the approximately 1,600-square-foot space currently occupied by Mundo Mattress, to make way for the construction of Bimba y Lola, which will cover approximately 2,000 square feet. Bimba y Lola is a Spanish fashion brand that offers affordable designer clothing and accessories for women.
Meanwhile, Mundo Mattress will relocate to the second level into the space previously occupied by Beauty Factory, covering approximately 1,100 square feet. Also, La Patisserie de France will relocate in front of Soft & Creamy on the first level, occupying approximately 2,800 square feet.