P.F. Chang's China Bistro opening in Plaza las Américas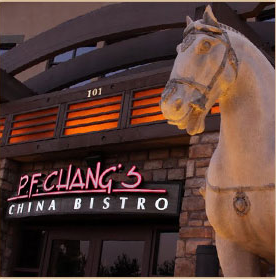 P.F. Chang's China Bistro is making its entrance into the Puerto Rico culinary arena with the opening of its first restaurant at Plaza las Américas, local franchisee International Restaurant Services Inc. announced Monday.
The two-story, 8,000 square-foot restaurant will be located at the mall's first level, between the entrances to Borders and BBVA, with access to the parking lot. The new arrival will entail a $2 million investment, will generate some 200 new jobs and is expected to open by November.
"We're very excited about the arrival of P.F. Chang's China Bistro in Puerto Rico and the opening of its first store in Plaza Las Américas," said Artur Jotic, president of International Restaurant Services Inc. "We understand that it is the perfect combination of an excellent location in terms of visibility, accessibility and comfort with a concept that responds to the call of many Puerto Ricans who already know and have spent years waiting for it."
The restaurant chain first opened in 1993, in Arizona where it is headquartered. The The restaurants serve American Chinese cuisine from a menu originally conceived and planned by chef Philip Chiang. "P. F. Chang's" is the namesake of Paul Fleming (P. F.) and Philip Chiang, who simplified his surname to Chang. In 2010, P.F. Chang's home menu was introduced, which was sold frozen and licensed to Unilever.
"P.F. Chang's comes to Puerto Rico to meet the demand for quality Chinese food at more affordable prices. This together with excellent service and unique atmosphere will help patrons live a unique experience," Jotic said.
Meanwhile, Plaza las Américas Director of Corporate Leasing, Rafael Ruiz-Comas, said the new tenant will move in following years of interest and talks between the local franchisees and the chain.
P.F. Chang is the latest in a string of eateries that has set its sights on Puerto Rico. As News is my Business reported, in May, Boston-based UFood Restaurant Group Inc. announced plans to establish eight locations of its healthy fast-food restaurant UFood Grill in Puerto Rico, with the first slated to open this year.
Last week, word got out that popular Orlando-based Italian eatery The Olive Garden is also looking to break into the local market with a restaurant reportedly in the works for Dorado.