Porsche Center Puerto Rico unveils exhibit to mark 75 years of the brand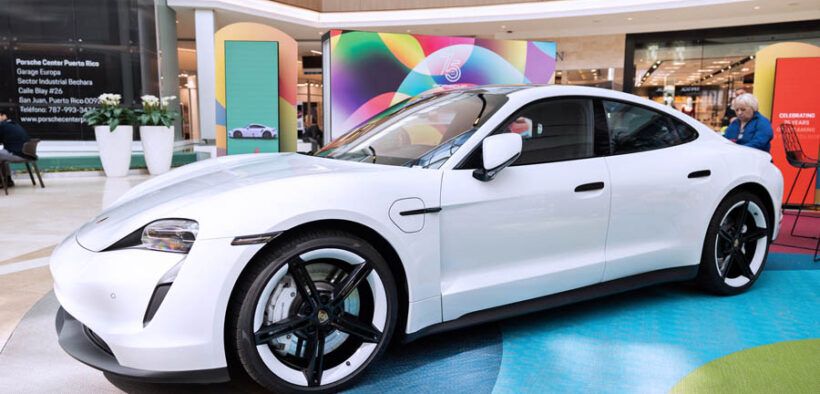 Porsche Center Puerto Rico, the authorized dealer and importer of Porsche in Puerto Rico, presented an exhibition marking the brand's 75th anniversary at the Mall of San Juan's central atrium.
Titled "Driven by Dreams," the exhibition will run from Oct. 18-24 and offers a journey through more than seven decades of the luxury and sports car brand's history.
"In this exhibition, we tell the story of a brand that was born from a dream and that continues to inspire and fulfill dreams. The celebration of Porsche's 75th anniversary is more than a look back in time," said Orlando Pérez, general manager of Porsche Center Puerto Rico.
"It's a statement of our continued dedication to excellence, innovation and, above all, our loyal followers. We're excited to share this experience with Puerto Rico, and we hope that our story inspires many more to dream big," Pérez added.
The exhibition is structured through an installation of accordion panels, each of which focuses on a specific decade in Porsche's history, illustrating the evolution, achievements and impact it has had on the automotive industry.
Through a curated collection of photos and videos, visitors will be able to appreciate iconic models that have defined the brand, ranging from its first sports car, Porsche 356 No. 1 Roadster, introduced in 1948, to the latest hybrids and electric models such as the Taycan, Porsche's first fully electric sports car.
In addition to the installation, Taycan models and the classic 356 are a prominent inclusion in the exhibition, organizers said.