Puerto Rico Supplies buys produce distributor's assets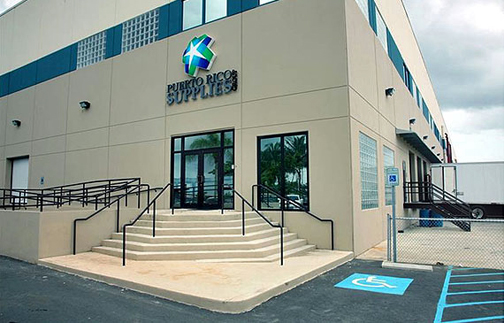 Puerto Rico Supplies Group announced Wednesday its recent acquisition of part of the assets of fruits and vegetables packer and distributor Central Produce El Jibarito Inc., adding 133 jobs to its operation. The terms of the transactions were undisclosed.
As a result of the deal, Puerto Rico Supplies Group — distributor of popular brands Borden and Filler, among many others — created a new division called Agro-Produce Puerto Rico Inc.
The acquisition "strengthens the local food distribution segment, which has faced many challenges in recent years," said Edwin Pérez, president of Puerto Rico Supplies Group.
"Many native companies have been affected in some way or another by the tough local and international economic situation. With the acquisition of Central Produce El Jibarito's assets, we're helping this important segment of our economy, while protecting the jobs of 133 fellow Puerto Ricans," he said.
"This acquisition allows us to expand the distribution of fresh produce, such as fruits and vegetables, providing a greater variety to our clients in all of our distribution channels," Pérez said. "Through this new operation we continue to boost the growth rate our company has been experiencing in the last couple of years."
As a result of the transaction and the creation of Agro-Produce, the company will be remodeling its refrigerated storage facility, which currently has a total capacity of 220,000 square feet and four different temperature settings.
Puerto Rico Supplies Group has an islandwide distribution network and nearly employees, including those coming over from Central Produce El Jibarito.
Branching out
Aside from expanding its operation through buyouts, Puerto Rico Supplies Group is also working on launching a cheese production line, Pérez said.
"One of every three cheese products sold in Puerto Rico is from the Borden brand, thus making our entrance in the production of cheese very compatible with the nature of our business," he said. "It also represents a great opportunity, not only for our company but also for other local industries."
The company's cheese production plans will have a significant impact on the local dairy industry — it takes 10 pounds of milk to produce one pound of cheese — and will create an unspecified number of additional jobs, he said.
"At Puerto Rico Supplies Group we'll continue to explore new alternatives and embarking on projects that help to strengthen our economy, creating jobs and providing high quality products for our people," Pérez said.
Puerto Rico Supplies Group was founded in 1945 and generates more than $500 million in annual sales.