San Patricio donates $16K to Pet SOS Foundation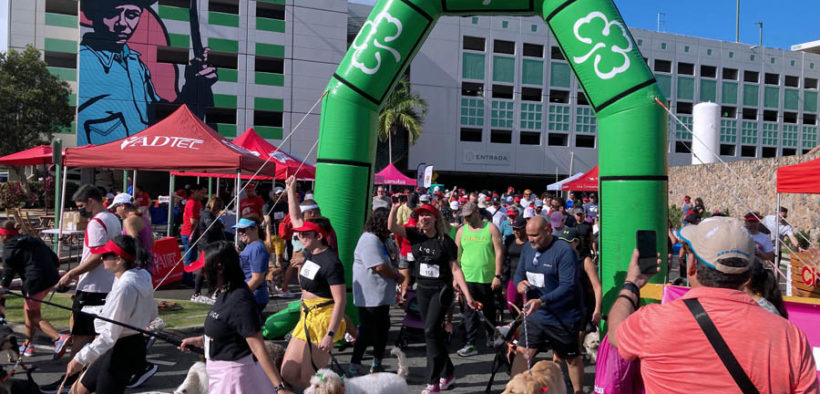 San Patricio Plaza has presented a donation to the Pet SOS Foundation in the amount of $16,174 in money raised in sponsorships and registrations of the "3Knino of San Patricio Village" event held in November.
Pet SOS Foundation, as every year, will use a portion of the donation to purchase food and distribute it to animal sanctuaries and rescuers.
The other part of the donation will be used to pay for sterilization expenses and continue its mission of controlling the overpopulation of dogs and cats on the streets of Puerto Rico.
"In San Patricio, four-legged guests are important to us and that's why in addition to being the only officially 'pet friendly' shopping center, we carry out events like this that unite the whole family and support entities that ensure the welfare of pets," said Adolfo González, president of Empresas Caparra, parent company of San Patricio Plaza.
The "3Knino of San Patricio Village" had a participation of 300 dogs and their owners, and the support of sponsors like Eukanuba, AdTec, Milkbone, Point Guard, Lick, Petsmart, BioSteel and Trupanion.