SME opens nomination window for 'Top Management' awards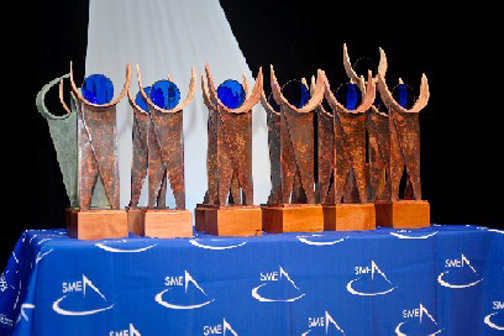 The Sales and Marketing Executives Association announced Wednesday the start of its nomination period for this year's prestigious "Top Management" awards. Since 1966, the trade group has bestowed the distinction to more than 600 executives in Puerto Rico who have distinguished themselves for their professional achievement, moral character and the prestige they give to their profession.
The "Top Management" awards are conferred in the following categories: agriculture, architecture, banking and finance, quality of life, young entrepreneur, construction, education, manufacturing, marketing, health, insurance, technology, transportation, tourism, sales, Waleska Olivencia and Hall of Fame. New categories were for Public Relations and Advertising were added this year for a total of 19 categories.
"It is important to recognize those executives whose career, moral character and outstanding execution stands out above the rest," said Wendy Colón, director of the Top Management Awards 2012 nominations committee. "We must understand that every professional is called to work for excellence and therefore their actions must conform to the highest standards of ethics and morality."
"Today more than ever we must make a difference in our society and show that there are worthy examples to emulate," Colón said.
Eligible candidates for the award must occupy management positions and have excelled in them during the year 2011-12. The company they work for must be economically sound. Candidates nominated must give prestige to their profession, industry and the award. All candidates must be endorsed by an active SME member and must be knowledgeable about the nomination process for the award.
The application and rules are available through www.sme.org and must be submitted on or before Aug. 27, 2012.