Hotels get P.R. Medical Tourism program certifications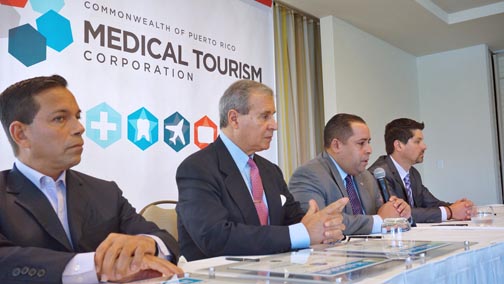 Puerto Rico Medical Tourism Corporation and Florida-based Medical Tourism Association announced Wednesday the Caribe Hilton and the Condado Plaza Hilton are the island's first hotels to be certified after the training and inspection process under the Medical Tourism Program.
"As part of our strategic plan, we hired the MTA for the process of training and certification to entities that not only provide healthcare services, but also complimentary services to medical tourism patients," said Francisco G. Bonet, executive director of the Puerto Rico Medical Tourism Corporation.
"During the month of August we initiated the second stage of certifications for the hospitality industry with a large group of hotels that are currently serving patients from abroad. Many of them are already in their final stage and today we are pleased to announce the first certifications for Caribe Hilton and Condado Plaza," he said
The results achieved through the initiative of International Patient Services and WellHotel Training & Certification have been successful, said Jonathan Edelheit, CEO of the MTA.
"Caribe Hilton and Condado Plaza will continue to further develop. We are proud to continue partnering with institutions characterized by their pioneering spirit that elevate their training efforts to benefit both residents of Puerto Rico and travelling patients," said Edelheit.
The Caribe Hilton and the Condado Plaza trained their executive, financial and administrative staff, as well as their customer service department through the program offered by the Puerto Rico Medical Tourism Corporation and the MTA.
"To the Caribe Hilton it is of great importance to continue providing excellence and quality in all our services for the wellbeing of our guests," said Pablo Torres, general manager of the Caribe Hilton
Meanwhile, Raúl Bustamante, managing director of the Condado Plaza Hilton added, "Today we receive this certification that validates the optimal fulfillment of our quality standards."
It is expected that during this semester half a dozen hotels will meet all the requirements for certification and others will incorporate throughout the rest of the year.
Also, the Puerto Rico Medical Tourism Corporation has launched aggressive marketing efforts abroad. The projected development of this industry will create thousands of jobs and inject millions of dollars into Puerto Rico's economy during these next three years, the organization said.