Lemonade Day PR wraps up 5th season, presents awards to participants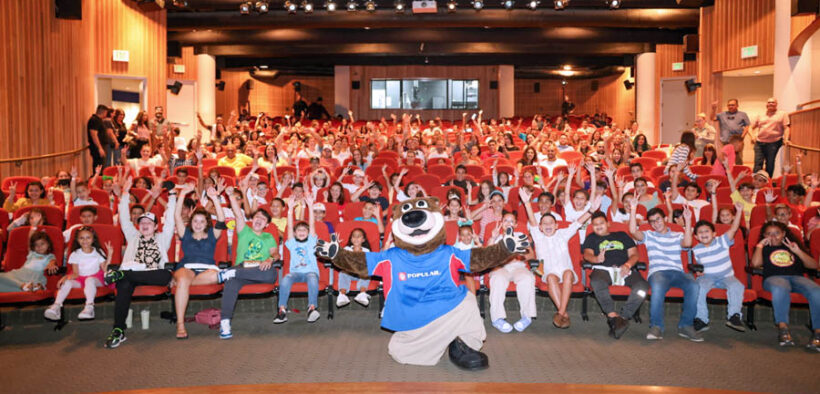 Centro Crece's youth entrepreneurship program, Lemonade Day Puerto Rico, closed its fifth season and presented awards to participants who stood out for their outstanding performance as owners and operators of their own lemonade stand during National Lemonade Day.
In 2023, Lemonade Day had a record year with the participation of 1,977 young entrepreneurs and 776 adult mentors from 52 municipalities in Puerto Rico. There was representation from 287 institutions, including public and private schools.
Of the participating schools, 28 were public. For the first time, the program was offered in classrooms thanks to a collaboration agreement between the Crece Center and the Department of Education.
"We congratulate all the participants of Lemonade Day for their excellent work. I assure you that they managed to set a new bar in terms of innovation, creativity, commitment and effort. Since its first season in Puerto Rico in 2018, Lemonade Day has grown an impressive 137% and managed to impact thousands of children, youth, teachers and adults who have benefited from the business education offered through the program," said Natalia Subirá, regional director of the program on the island.
"We are very satisfied with the success achieved and look forward to continuing to sow the seed of entrepreneurship and self-management for a prosperous future in Puerto Rico," she said.
Centro Crece's executive director, Tere Nolla, said, "To overcome poverty and guarantee the sustainability and prosperity of Puerto Rico in the long term, it is essential to develop self-sufficient and entrepreneurial individuals, because they will be the engine that drives the well-being and development of our communities."
"Lemonade Day has proven to be an effective and valuable tool to promote economic and social growth. We thank the program's sponsors and participants for their constant support," she added.
This year's awards list is as follows:
Entrepreneur of the Year
1st Emil Lugo Ortiz
2nd Itzamar Pérez Mercado
3rd Matthew Arroyo Mesa
Best Stand
1st Limonada Viajera
2nd Fresh Vibes/Alex Ortiz
3rd        Kekilicious/Kerlianys Medina and Kelly Anne Avilés
Best Logo
1st        LimoNada/Aarónn Sánchez and Armando Alvarado
2nd       PickyJu's Lemonade/Julio Hiram Rodríguez and Julio Alejandro Rodríguez
3rd Superhéroes Lemonade/Sebastián Eli Mojica