NIMB marks 24 months of informing Puerto Rico, world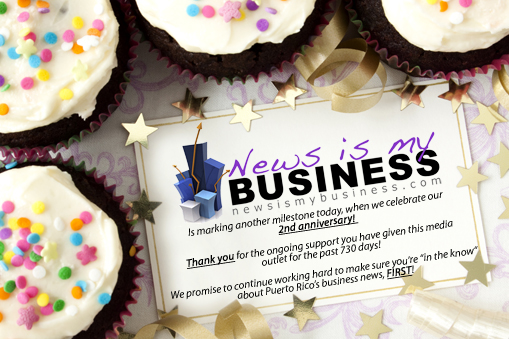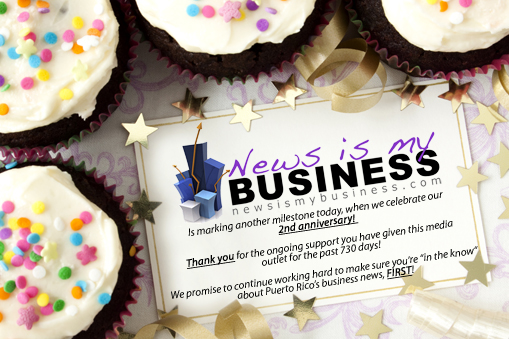 News is my Business, Puerto Rico's only all-digital English-language business news service, is marking its second anniversary today.
As we reflect back on the last 24 months, we must take a moment to thank our readers — including our 2,451 Facebook friends and our 1,168 Twitter followers — as well as our advertisers, for your support.
While Puerto Rico's digital news universe still has some way to go in gaining the recognition and place it deserves among readers and advertisers, the past two years have witnessed the birth of online information outlets that are filling the needs of people who are mobile, have limited time, and are hungry for news sources that break away from "traditional" coverage.
At News is my Business, we're striving to offer content that is breaking, analytical and to the point, to best serve our highly educated niche of followers. Our regular contributors and guest columnists — coupled with impeccable photos and illustrations — have enriched our content dramatically, as evidenced by our growth in traffic.
According to Google Analytics, more than 60,000 people visited our website in the past six months, reflecting a 77 percent year-over-year growth. Our pageviews — a key metric for digital news outlets — increased by 70 percent when comparing May to November 2012 with the same period in 2011.
Our online community is split between residents of Puerto Rico, the U.S. mainland and other parts of the world as close as the Dominican Republic and as far-flung as India. Our content is also included in Google News, which picks up important stories from around the world and shares them with their readers.
Over the next year, we will continue to work just as hard as we have since our page went live Nov. 16, 2010. We also vow to continue working in collaboration with other digital news outlets that believe — as we do — that there's strength in unity, which results in better, richer content.
Finally, we want to urge clients, advertising agencies and media buyers to please take a minute to consider digital news outlets as viable alternative advertising mediums. Well-educated decision-makers — influential people involved in the day-to-day of Puerto Rico's public and private sector operations — follow News is my Business, making it the ideal vehicle to reach that niche in an uncluttered, cost-effective and direct way.
That type of financial support is crucial for the survival and growth of new media outlets, whose diversity and existence guarantee a voice for citizens and keep the channels of democracy alive and open.