Puerto Rico's Muñoz Marín Airport achieves carbon reduction certification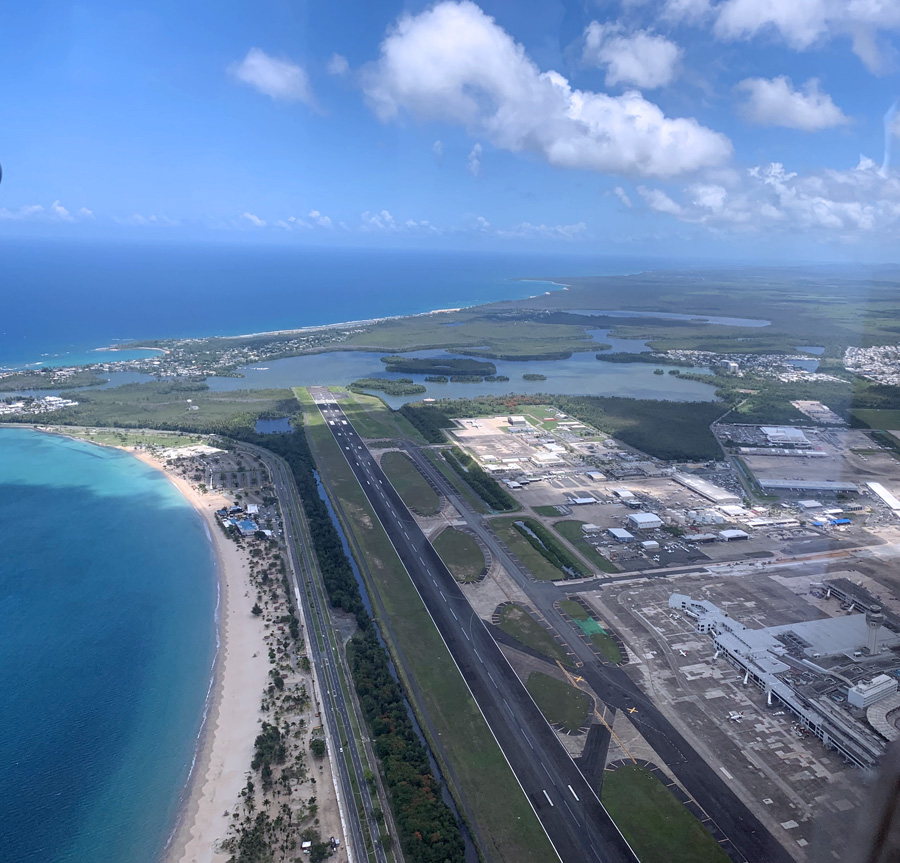 The Luis Muñoz Marín Airport has been recognized by the international airport community for its advancements in strategies to reduce carbon emissions through energy efficiency, on its path toward more sustainable operations.
Jorge Hernández, president of Aerostar Puerto Rico, the airport's operator, received the certification for reaching Level 1 of the Airport Carbon Accreditation Program from the Airports Council International – North America (ACI-NA).
The carbon footprint is an environmental indicator that reflects the total greenhouse gas emissions from an activity, in this case, airport operations, and is one of the leading causes of global warming.
"We are pleased to receive this distinction, which reaffirms our commitment to airport sustainability before the global industry," Hernández said. "It marks the beginning of our journey to minimize greenhouse gas emissions and become a green airport."
Hernández explained that to reach the first level, the program required that the airport complete an inventory of greenhouse gas emissions to determine its carbon footprint.
"This is a critical first step," Hernández said. "Knowing what and how many sources of emissions exist will allow us to develop a plan with emission reduction strategies, sustainably, in the short, medium and long term."
Hernández received the distinction from the chief executive officer and the president of the ACI-NA Board, Kevin Burke and Sam Samaddar, respectively, during the Annual Council Conference held in Long Beach, California.
This year, the organization marked its 75th anniversary, celebrating its role in elevating standards and promoting professional excellence in airport management, operations and customer service.
The Airport Carbon Accreditation Program is industry recognized globally. It was designed to incentivize and acknowledge airports' efforts to manage and reduce their CO2 emissions. It independently evaluates the initiatives of participating airports, which must be certified at six levels. In the region, only about 15% of airports have achieved some level of certification.
Hernández also played a prominent role at the council's annual conference. He was honored as a guest speaker of the international organization at the "Resiliency: Bending, but Not Breaking" conference, where he shared strategies employed by Puerto Rico' primary airport to improve its resilience to current and future challenges.
Joining him on the "Airport Resiliency – Recovery Stories" panel were Joyce Carter, president of Halifax International Airport Authority, and Chad R. Makovsky, director of aviation services for the city of Phoenix.